LottoLand

BUY TICKETS

Players from United States accepted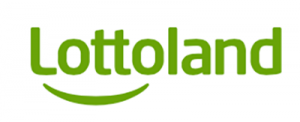 Lottoland is a new frontier in Australian gambling, allowing Aussie punters to place a bet on the outcome of lotteries from all over the world. You may have seen this new lotto service being advertised on TV or radio, as Lottoland has made a pretty strong entrance into the Aussie market. But what is it all about? And is it worth playing at Lottoland? Read on as we uncover the mystery surrounding this new online gambling service.
How does Lottoland work?
Lottoland uses a form of gambling known as Lotto Betting, which is a little different to your standard lotto play. Lotto Betting means you are betting on the outcome of a lottery instead of actually purchasing a ticket to go in the lottery draw. Just like when purchasing an official lottery ticket, you select the lucky numbers you hope to see come up during the draw, however your bet is on the results.
Sound a bit dodgy? Rest assured Lottery Betting is completely legitimate, with Lottoland games legally licensed within Australia. It's this creative form of betting which allows Aussies to participate in the global lotteries, which wouldn't be available to us otherwise. If you win your bet, you'll still receive the same prize money as if you had bought a ticket to the actual draw itself, plus this betting model means Lottoland can offer benefits like free games, bonuses and boosted jackpots, which you won't get from standard lottery vendors.
Is it legal?
Lottoland is 100% legal, receiving its license from the Government of the Northern Territory under the Racing and Betting Act 1983 (NT). The Northern Territory is a reputable online gambling jurisdiction, providing licenses to other big names in the online betting industry like William Hill and Bet365. The company is fully insured and audited by KPMG, with insurance-linked securities in Gibraltar. Lottoland has $100 million securely set aside to ensure payouts are available when major jackpots are won.
Take note: Lottoland does not accept players from the Netherlands or the United States.
How to play at Lottoland
You must be 18 years of age or older to use the gambling services at Lottoland.com.au, with full verification of your identity required before any winnings can be withdrawn. Betting at Lottoland is available to all Australian residents, excluding residents of South Australia. If you're based in SA and want to participate in online lottery draws, head to OzLotteries where you can purchase SA Lotteries tickets.
For all other players, joining in at Lottoland is easy: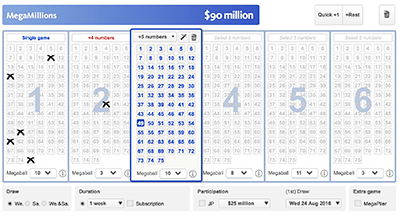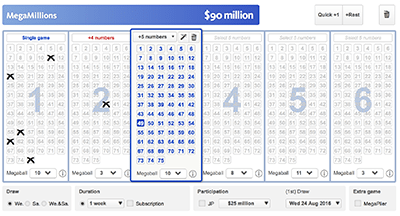 To play at www.Lottoland.com.au you'll need to sign up for an account and deposit funds to play with. Registration is quick and simple and just requires your standard contact details and date of birth.
Once you've activated your account, use the main menu bar to select the lottery you wish to participate in.
You'll then see a bunch of individual tickets for that lottery – click on the main grid area within a ticket to select your numbers. Alternatively, you can choose a Quick Pick game to have the computer randomly select numbers on your behalf.
Once you're all set, hit the submit button and proceed to the checkout page. Here you can review your purchases and make payment to complete your transaction.
What lotteries can I bet on at Lottoland?
Lottoland gives Aussie punters access to the world's biggest lotteries American lotteries, European lotteries and more. Check out this impressive list of global lotteries and keno games, which we can bet on directly via Lottoland:
Austrian Lotto
Cash4Life (USA)
El Gordo Christmas Lottery (Spain)
El Gordo Primitiva (Spain)
El Nino (Spain)
EuroJackpot
EuroMillions
French Lotto
German Keno
Irish Lotto
KeNow
Mega-Sena (Brazil)
MegaMillions (USA)
Multi Keno
Polish Lotto
Mini Lotto (Poland)
SuperEnalotto (Italy)
UK Lotto
US Powerball
Just hit the 'More Lottos' tab at the top of the Lottoland homepage and select 'see all lotteries' to view the full list of international lotteries available to bet on.
Check out the latest Lottoland bonuses, promos and voucher codes for more information on how to get the best value out of your Lottoland account.
Keno 24/7
In May 2017, Lottoland added a new offering to its range of online lottery services – Keno 24/7. Following a classic pub style keno format, players can now place bets on the outcomes of keno games every four minutes, with flexible wagering options allowing wagers from as little as $1.00 per game. You can choose to play as many games as you like per draw, choosing up to 10 numbers per game, with the amount of money you stand to win increasing with the more numbers you choose. Winnings are multiplied by the value of your bet, so the higher you stake, the higher your winning potential.
Are there any bonuses available at Lottoland?
This is where Lottoland really sets itself apart from the standard Australian lotto draws, offering a range of promotional offers, bonuses and special deals you'd never find from a retail lottery outlet. Taking advantage of bonus offers simply requires you to enter a promotional voucher upon checkout, depending on the lottery you're playing. Here is an example of some of the bonus vouchers available:
2 for 1 on US Powerball – enter voucher PB2F1AUS
15% off US Powerball subscription – enter voucher AUEMSUB15
Save 15% on EuroMillions – enter voucher AUEMSUB15
Save 15% on Mega Millions – enter voucher AUMMSUB15
Note these bonus offers are subject to change at any time, and may not always apply to players from all Australian states. Check the 'promotions' tab on the Lottoland homepage for further details.
What AUD payment options are available?
Lottoland accepts payments in Australian dollars using major Aussie payment methods: Visa, MasterCard, BPay, and POLi.
Some punters may be disappointed to find e-Wallet services like Neteller or Skrill and pre-paid methods like Paysafecard aren't available. This should only be a problem if you're wishing to gamble anonymously, as payments via the accepted deposit methods mean all Lottoland transactions will show up on your linked credit card or bank account.
There are no minimum deposit amounts at Lottoland and no transaction fees on any of your payments, however, keep in mind some Australian financial institutions may charge a 'cash advance fee' on payments to Lottoland as they're classified as 'gambling transactions.' You'll need to contact your credit card provider to see if a cash advance fee applies to your Lottoland transactions.
All transactions at Lottoland are protected using the same 128 Bit Digital SSL (Secure Socket Layer) digital encryption used by Australian banks.
How to contact Lottoland
General questions regarding your account and the Lottoland company can be found in the Knowledge Base, which also addresses standard FAQs about how to play. For specific queries, you can email for customer service at [email protected]
Sign up at Lottoland.com.au via our links for additional bonus vouchers, and participate in the world's biggest lotteries from the comfort of home on your computer or mobile device.