Why Lottoland is not a synthetic lotto business
Online lottery betting sites offer an alternative to betting on sports, but due to the campaign against Lottoland, a lot of confusion has been generated. As a result, bookmakers offering online lottery betting have been branded as "synthetic lotto" businesses.
We take a look at all the misconceptions attached to online lottery betting ad explain why Lottoland is not a synthetic lotto business.
Online lottery betting sites for Australians
Casino
Bonus
Games
Pokies
Signup
Misconception #1: Lottoland is a synthetic lottery business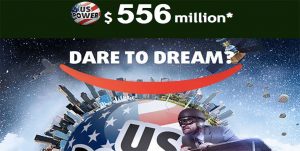 Calling Lottoland a synthetic lottery business is calling it a fake lottery service. When Lottoland first entered the market in 2016, it offered a way to win the same jackpot as the US Powerball. Since the US jackpot had grown to more than $AUD2 billion, Australians jumped at the chance to win the big prize pool. As a result, Lottoland didn't get the time to explain that it was a bookmaker, licensed in the Northern Territory alongside other Australian betting sites.
Many lottery players did make switch to the service, thinking it was a way to buy lottery tickets for overseas draws and Australian lotteries online. However, the company responsible for the official lotteries in every state and territory in Australia except Western Australia, Tatts, quickly pointed out that the site was a betting site and took legal action against Lottoland.
Lottoland quickly launched an advertising campaign to explain it allows Australians to bet on the outcome of lottery draws. The same jackpot prize is offered (sometimes more), but instead of participating in the draw, you are betting on the outcome. Lottoland also added a disclaimer to clearly explain its operations and revamped some of its features, like Quickies, to be as transparent as possible.
Lottoland is not a fake lottery service. It is an online betting site which specialises in lottery markets, just like other betting sites which specialise in horse racing markets. William Hill, which specialises in sports and horse racing, added a lottery betting option under its Planet Lottery page. It isn't being targeted in the same way as Lottoland since sports and racing are available to bet on, too.
If Lottoland was a synthetic lotto, it would be offering tickets into the draw, not accepting bets on the outcome of a result, like a standard corporate bookmaker.
Misconception #2: Lottoland is stealing business from independent newsagents
One of the main misconceptions circulating about online lottery betting is Lottoland is stealing customers from independent newsagents and threatening their livelihoods. Prior to the Lottoland's Gotto Go! campaign, launched by Tatts, the Australian Lottery and Newsagents Association stated newsagents were performing well.
ALNA stated "the way they operate is evolving", and while Tatts has claimed Lottoland is hindering newsagents, the online betting site is actually helping them.
Australians have made the transition from doing everything face-to-face to doing everything online. People are reading their news online, and they are now buying lottery tickets on websites. Unfortunately, newsagents do not have a way to get any commission when lottery players purchase their tickets online. Although Tatts has an online website, commission is not given to independent newsagents when players buy tickets here. Tatts even revamped its site to make it easier for people to buy their tickets online during the campaign against Lottoland.
Lottoland proposed a revenue sharing model, which would have seen 10 percent of all bets made at the online lottery betting go to newsagents. The model gave independent newsagents the chance to tap into the online market, which will likely be the only way people operate in the future.
Unfortunately, due to the Tatts' campaigning, the Northern Territory has banned Lottoland from offering betting on Australian lotteries. Betting on the outcome of international lotteries is still be available, however.
Lottoland tapped into a non-existing market. It's not hurting newsagents. The resistance to the digital era is.
Misconception #3: Lottoland does not contribute to the Australian economy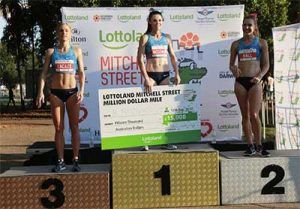 Lottoland has been transparent about how much tax it pays. Since it is an online bookmaker and not an official lottery operator, it only pays tax to the NT government due to its licensing requirements.
Lottoland's CEO, Luke Brill has said the company is open to paying more tax. He said the company is willing to pay a point of consumption tax (the company pays tax based on where players are located) in every state and territory in Australia.
Since Tatts and other critics have labelled the online betting site a synthetic lottery, people believe the company should be paying the same amount of tax as the official lottery operator.
However, Lottoland earns one percent of Tatts' overall revenue. The company has also invested in an $11.4 billion marketing campaign which goes straight into Australia's economy.
On top of that, Lottoland has supported several causes including the Lottoland Mitchell Street Million Dollar Mile race and the Everest Trek for Brain Cancer. The company also donated $50,000 to the Royal Flying Doctor Service. Additionally, Lottoland sponsors the National Rugby League team, the Manly Sea Eagles.
Lottoland is a different service and although it is a start-up company which earns considerably less than Tatts, it still contributes to the community.
Misconception 4: Lottoland doesn't pay winners
Lottoland has paid over €960 million globally and while the Australian branch has been running for less than two years, it has had many big winners. While the company has fewer winners than the official draw since it has fewer customers, there are still thousands of winning bets paid every day.
The online lottery betting site guarantees all payouts via its insurance business model. Similarly, to how you take insurance out on your car or house, Lottoland takes it out on each lottery draw. The company has specific protocols and protections in place to ensure you get paid. You can either claim a lump sump at a discounted rate, or be paid over several payments for big prizes. Smaller division prizes are paid out directly from the total sales fund.
Lottoland would lose its license if it didn't pay customers and it would be out of business. The online lottery betting site has been fighting hard to continue to operate in Australia, so it wouldn't make sense for it to stop paying its customers.
Now you've separated fact from fiction, you can head on over to Lottoland or Planet Lottery and place a bet on an international lottery draw bigger than anything offered in Australia.