Betting on the lottery is exploding in Australia and around the world, with huge conglomerates creating lottery products and small enterprises starting new ventures. Neds Lottery is the next lotto product to break into the Australian market and it has been created by a man with a lot of expertise in the wagering industry, former Ladbrokes CEO, Dean Shannon. The Neds betting site arm has already been launched. Read a review of Neds sport and racing product.
While the Brisbane-based business is only in its early start-up stages – it's waiting for regulatory approvals in Australia – there are plans to launch the site in Britain in the first half of 2018.
Neds will target countries other than just Australia, unlike CrownLotto which was launched by CrownBet in the middle of 2017,  and aims to offer a unique lottery experience.
How does Neds Lottery work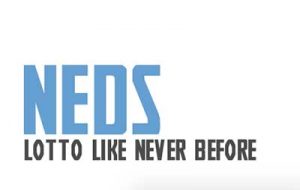 Neds Lottery is yet to launch in Australia and around the world so little details are known about the business model.
The site, which only features a landing page, includes the logo "Lotto like never before". Whether this means the lottery business model will be different to Lottoland, where players bet on the outcome of a lottery to win the equivalent of the jackpot, is not clear.
Lottoland takes out insurance to cover any winning division prizes, with a reduction of the underlying jackpot due to commission. You can purchase entry tickets on the site or at Lottoland – read our review here.
CrownLotto offers a similar business model but due to a capped limit of $150 million on winnings, there's no commission taken out of the underlying jackpot. Find out more about CrownLotto here.
Neds will reportedly use Goland technology, a computer program developed by Google in 2007 which can handle high numbers of transactions and queries.
Neds lottery will likely be a direct competitor of Lottoland, Planet Lottery and CrownLotto, so we can expect exciting things to come.
We will update this page when more information becomes available.
Is Neds Lottery legal?
Neds Lottery is currently gaining the appropriate approvals to operate in Australia including an online bookmaker license. Provided the betting site for lottery draws, as well as sports, gains the suitable credentials it will be legal to place a bet on draws at Neds Lottery.
We will enclose more information as it becomes available.
How to play Neds Lottery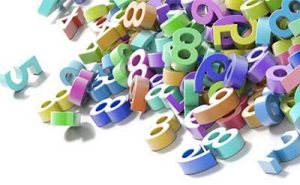 Neds Lottery will likely allow punters to bet on the outcome of a lottery draw. This is a unique business model which has only recently been introduced to Australia in 2016 when Lottoland entered the market.
Punters create an account with the betting site and pick their preferred lottery draw. Then you can pick your numbers as you would in a traditional setting and confirm the transaction, with players eligible to play more than one game.
If you have guessed the numbers correctly then the betting site, not the official lottery operator, will pay you the jackpot. The betting site takes out insurance to cover the winnings and will either pay in a lump sum or in increments.
The ins and outs of Neds Lottery are not yet clear, but we will update this section when it becomes available.
Lotteries available at Neds Lottery
The range of lotteries at Neds is not yet available. However, the online betting site will likely feature local and international lotteries to bet on.
Lottoland, Planet Lottery and CrownLotto all feature the Monday, Wednesday and Saturday night Australian lotto draws as well as a range of international options like US Powerball and Mega Millions.
Neds Lottery bonuses
Neds Lottery may offer bonuses when the site goes live. You can sign up to Lottoland to receive special two for one entries into international lotteries or head to William Hill to claim a bonus to use while playing Planet Lottery. CrownBet also offers Crown Rewards which you can claim while betting on the available lotteries at CrownLotto.
Payment methods at Neds Lottery
Neds Lottery will likely cater to Australians and offer all of the popular payment methods including Visa, MasterCard, PayPal, POLi and more.
We will update this page as more information becomes available.