Biggest lotteries to bet on, November 10-12
Spending another weekend binge-watching Netflix to escape the fact you aren't sipping piña coladas on your own yacht? You can change that by heading to Lottoland or Planet Lottery, and checking out the range of lotteries you can bet on to potentially win millions.
We found the best lotteries to bet on this weekend to give you a shot at making your dreams come true.
US Powerball – Win more than $500 million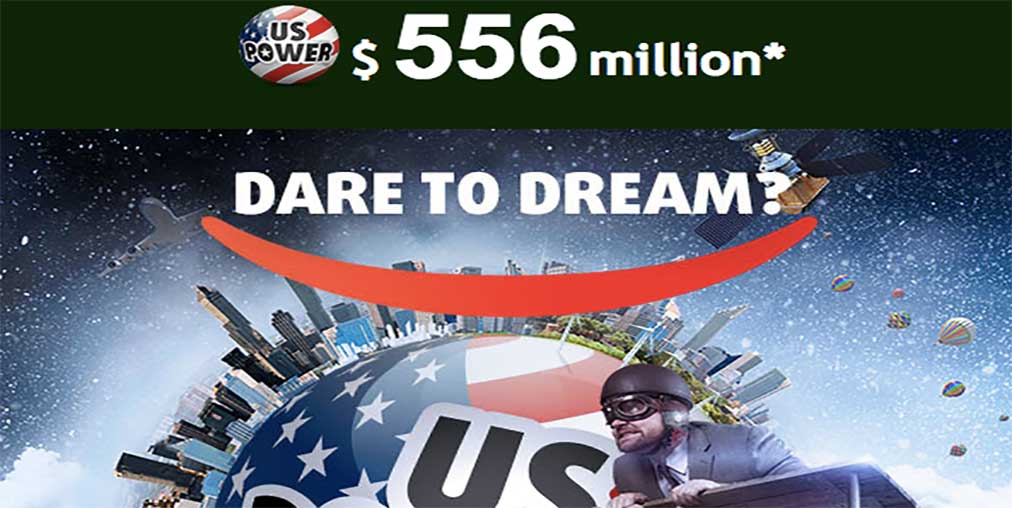 We've featured this lottery draw first as it is offering the biggest jackpot at Lottoland.
No other company in Australia gives players the chance to get in on the action of overseas lotteries, and while you aren't officially participating in the draw, you can win the same big jackpots.
This Saturday, Lottoland is giving players the chance to win $588 million dollars. While the US Powerball jackpot is only up to $90 million, Lottoland's insurance policy allows it to increase the jackpot.
Tickets start from $5, and you can place a bet by picking five numbers from 1 to 69 and one PowerBall from 1 to 26.
There are nine prize divisions, and to take out the first prize division you need to match all six numbers. However, if someone else wins you will have to share the jackpot win them.
The results are from the Saturday US Powerball draw, which is drawn on Sunday at 1pm/3pm AEST/AEDT.
Boost your winnings with PowerPlay: Lottoland gives players the chance to boost their winnings on US Powerball, by paying $1.50 per game for the PowerPlay option. The feature doubles division 2 payouts, and boosts division 3 to 9 payouts by up to 10x.
You can also claim a 15 percent discount on US Powerball tickets when you create an account at Lottoland.
FRI Lotto – Get 3 games for $6

FRI Lotto is a new lottery game offered to Australians and runs every Friday. Buying a ticket is simple and follows the same process as buying tickets into an official lottery draw. All you need to do is select eight numbers from 0 to 9 to submit your bet.
The results are taken from the first four digits of the TS Super Szansa, drawn at 2pm CET (10pm AEST/12am AEDT) and the last four digits from the FDJ Keno Joker+, drawn at 1pm CET (9pm AEST/11pm AEDT). To win, you need to match the numbers in the correct order.
This week's draw has climbed to $25 million and bets cost just $2. Buy three games for $6 to increase your chances at Lottoland or Planet Lottery.
Win more with the DoubleJackpot Feature: Want to win more? You can use the DoubleJackpot feature to double the FRI Lotto division one prize pool from $25 million to $50 million. All other divisions will remain the same price. It will cost double the standard ticket price, but $4 instead of $2 could win you $50 million instead of $25 million.
Sat Lotto – 12 Quickies for $10.80
If you already have a ticket into the official draw, why not try your luck at betting on the outcome of Saturday night's lottery draw. This week, the jackpot has reset to $4 million, but Lottoland has added an additional $1 million onto the prize pool.
To bet on the outcome of the lottery draw for the chance to win the division one prize of $5 million, click on the Sat Lotto option and then select six numbers from 1 to 45 and check out.
You can use the Quicky feature to randomly pick your numbers – 12 Quickies will cost you $10.80, 24 will cost you $21.60 and 36 will cost you $25.92.
You can watch the results live on TV on Saturday night at 8:30pm AEST/9:30pm AEDT.
NumberShield
If you don't want to risk sharing the division one prize with anyone else, you can opt for the NumberShield feature. NumberShield ensures that if your numbers win, you get the entire jackpot to yourself even if there are other winners.
Other lottery draws to consider this weekend
Lottoland and Planet Lottery have plenty of other lotteries taking place this weekend, which you can check out, including;
MegaMillions – US – $90 million
EuroMillions – Europe – $44 million
EuroJackpot – Europe – $35 million
SuperEnalotto – Europe – $87.1 million
Create an account with Lottoland to place your bet and follow the prompts to check out. There's several Australian lottery payment methods available too, including Visa, MasterCard, PayPal, POLi and Paysafecard.
How does betting on the lottery work?
Lottoland is an online lottery betting site, which gives Aussies the chance to win cash by betting on the results of lottery draws in Australia and overseas. Players can head to Lottoland, or it's betting partner, Planet Lottery (run by William Hill), create an account, and pick their numbers the same way they would for a traditional lottery. The details are all there, and you can easily bet to win the division one prize of the US Powerball or Saturday night's lotto.