Sydney man sues NSW Lotteries over 1997 Oz Lotto ticket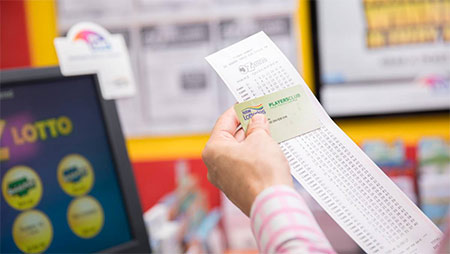 A Sydney man who claims he purchased a winning Oz Lotto ticket back in 1997 is in court fighting for his prizemoney.
The Oz Lotto draw #188 on September 23, 1997 was won by three tickets, but only two were claimed, leaving $3.3 million left to be collected.
David Owen Renshaw purchased his ticket from Greenfield Park Newsagency between 2pm and 3pm on September 19, four days prior to the draw.
If Mr Renshaw is to win this case, he needs to provide every detail possible and without contradiction.
The barrister for NSW Lotteries, Justin Hogan-Doran, has dealt with plenty of similar cases in the past, but this one may be the most difficult to dismiss.
Renshaw's main claim is that when he handed in the ticket, the screen displayed 'provisional winner', something that neither he or the newsagent understood, resulting in the ticket's discarding.
Renshaw found out in 2015 that provisional winner does in fact mean he won a share of $10 million and has slowly built up his case until this point.
Claiming that the ticket was filled with numbers representing family birthdays and address numbers, Renshaw needs to match up his findings with the same statistics found in the court.
The court was able to provide data for every ticket purchased and cancelled at Greenfield Park Newsagency between 1pm and 3pm on the same Saturday Renshaw purchased his ticket.
If there is a ticket that matches the details Renshaw has provided, the same ticket needs to be a winner or the case will be closed.
Confusion began when Louise Goodman, Renshaw's barrister, claimed that the winning ticket would not show up in the system.
If any issues were to occur before October 7, the associate judge would contact both parties.
Many people in the past have tried and failed to get their hands on the unclaimed portion of the 1997 Oz Lotto jackpot, and it appears Renshaw will suffer the same fate unless his evidence is bulletproof.
MORE LOTTO NEWS