Tatts reports profit jumps due to lottery sales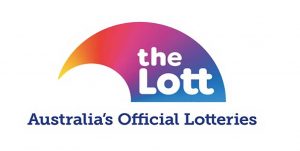 Lottery giant Tatts Group has reported a 14.8 percent boost in profits in the first quarter of the 2017-18 financial year.
The gambling conglomerate, which is in the midst of completing an $11.3 billion deal with Tabcorp, reported a $67.2 million post-tax net profit for the three months to September 30.
Tatts' profits have increased by 14.8 percent since the same time last year, while revenue has grown by 6.8 percent to $743.1 million.
The company attributes eight jackpots reaching the $15 million or more mark in the first quarter, with lottery revenue up 8.8 percent due to all three of Tatts' major draw games, including Saturday Lotto, Powerball, and Oz Lotto, showing strong revenue growth.
The average jackpot pool value increased by 42 percent to $32.5 million, up from $25 million at the same time last year.
During this period, Tatts has been campaigning the government to ban online lottery betting site, Lottoland, which accounts for less than 1% of Tatts overall revenue.
The lottery giant claims Lottoland is threatening the livelihoods of independent newsagents and launched a Lottoland's Gotto Go! campaign during the first quarter of the financial year.
While Tatts launched its new website in the second quarter, digital sales increased by 29.6 percent in the first, and digital sales now represent 16.4 percent of total lotteries sales.
While Independent newsagents do not receive a commission for Tatts online lottery sales, Lottoland proposed a revenue-sharing model to provide an entry point for small businesses to the digital world. Under the business model, newsagents would have received 10 percent of every bet placed on Australian lotteries.
However, the deal is off the table as the Northern Territory Attorney-General, Natasha Fyles, announced plans to ban online bookmakers from accepting bets on Australian lotteries. It's not clear when the NT regulator will enforce the ban, and betting on Australian lotteries at Lottoland is still available for the time being.
Local media recently revealed that Tatts spent up to $100,000 in political donations, including a $2000 gift to One Nation Leader, Pauline Hanson, the day after she attempted to ban Lottoland in the Senate.
Tatts, along with Tabcorp, also received the green light to merge earlier this month, and the two companies are expected to complete the tie-up by the end of 2017. The two gambling giants will have complete control over retail wagering in every state and territory except for Western Australia.
Tatts wagering division also delivered a 1.8 percent increase in turnover, but this was offset by a slightly softer win rate at 15.3 percent, down from 15.6 percent at the same time last year.
The gambling giant delivered a 9.6 percent lift in earnings to $128.2 million for the period, which Tatts attributes to its overall performance and well-controlled expenses.
If you want to bet on lotteries online, check out Lottoland for a chance at winning millions.