Win up to $1 billion with special Lottoland US Powerball jackpots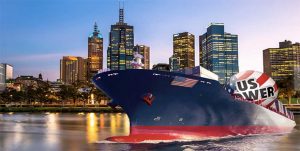 If you're feeling lucky, get yourself to Lottoland.com.au to purchase tickets for some of the biggest lotteries around the world.
Lottoland is running a special jackpot campaign up until February 8, with jackpots going off every Thursday and Sunday at 3 pm AEDT.
The online lottery betting site has increased the jackpots to be bigger than what's on offer in the US at the moment, with the lowest jackpot equivalent to the third highest US Powerball draw in history.
Lottoland can offer these jackpots due to their unique business model, where the company takes insurance out for each draw. Lottoland pays winners directly, with the payout schedules detailed in the terms and conditions on their site.
There are seven more special draws left to go, and even if someone wins the underlying draw, the jackpot amounts will continue to increase. The minimum jackpot starts at $750 million, with Thursday's draw already at $813 million.
The draws will take place on:
Thursday, January 18
Sunday, January 21
Thursday, January 25
Sunday, January 28
Thursday, February 1
Sunday, February 4
Thursday, February 8
Bets for each draw closes at 2pm AEDT on the day.
Purchase tickets by heading to Lottoland and creating an account. Then click on US Powerball from the available lotteries in the drop-down menu. You can then select your numbers and the number of games you want to play. Add them to your cart and check out.
There are also some big jackpots coming up in the next week, including:
| | | | |
| --- | --- | --- | --- |
| Lottery Draw | Country | Prize Pool | Day Drawn |
| SuperEnlotto Lotto | Italy | $AUD131.7 million | January 16 |
| UK Lotto | UK | $AUD25.2 million | January 17 |
| German Lotto |  German Lottery | $AUD22 million | January 17 |
| Swiss Lotto | Switzerland | $AUD32.3 million | January 18 |
| El Gordo de la Primitiva | Spain | $AUD10.5 million | January 22 |
| El Gordo de Verano | Spain | $AUD182 million | July 7 (Get your bets in early) |
All players from Australia, except for South Australians, can head to Lottoland.com.au and create an account. You are betting on the outcome of the lottery, rather than buying tickets into the draw. You can still win the same Division one prize – Lottoland pays you the winnings rather than the official lottery.
Lottoland gives Aussies a way to participate in some of the biggest lotto draws around the world. We will have regular promotions for lottery players, including those who want to participate in the official draws in Australia, available on our website.
If you want to know more, check out our Lottoland review featuring information on payment methods, how lottery betting works and more.