Another new online lottery site to launch in Australia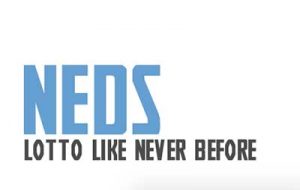 Betting on lottery draws has taken off in Australia, with a new product by former Ladbrokes CEO in the mix.
Dean Shannon, who has had experience in the sports and betting industry for almost 10 years, is working on an online lottery product known as Neds Lottery.
Mr Shannon is planning to inject $10 million into advertising the new online lottery and gambling business at this year's spring carnival.
Neds is set to rival online lottery betting site Lottoland, and its successors Planet Lottery and CrownLotto.
These lottery betting sites allow players to bet on the outcome of a draw and offer them the chance to win the equivalent to the jackpot of the underlying lottery.
CrownLotto only launched earlier this month, after CrownBet announced it wanted to break into the growing lottery market.
What makes betting on the lottery better than the traditional Australian lottery outlets is they give players the chance to participate in international lotteries such as the US Powerball and MegaMillions.
While Australia is Mr Shannon's first focus, with the Brisbane-based business reportedly awaiting regulatory approvals to operate Down Under, he has plans for an international launch including Britain in 2018.
Currently, the Neds website only features a homepage with the slogan "Lotto like never before". However, a huge catalogue featuring Australian and international lottery draws will likely become available soon.
It has been reported the site will also include sports betting, which will set it apart from Lottoland but not Planet Lottery or CrownLotto. However, the main focus will be lottery-style products.
The lottery focus is ideal given the current regulatory environment for bookmakers. Ladbrokes, Sportsbet, CrownBet and other betting sites are all facing the brunt of the Interactive Gambling Amendment Act 2016, which will enforce a ban on credit betting as of next week. A nationwide point of consumption tax (POC) could also be on the agenda for these bookmakers following the implementation of the South Australian POC.
One Nation Leader, Pauline Hanson, tried to ban businesses accepting bets on lottery draws under the same piece of legislation. While she failed, it doesn't mean a crack down isn't looming.
Neds is fully owned by Mr Shannon. He has created a close-knit team, hiring employees who worked for him in other businesses including Ladbrokes, where he was in charge of the Australian operations.
His knowledge, given he founded bookmaker.com.au and has worked closely in the bookmaker industry, will come in handy in launching the new lottery betting site.
Ladbrokes purchased the bookmaker business in 2013 due to its betting software which was created specifically for the Australian market.
A rival bookie also said Mr Shannon is incredibly good at financial management as well as online marketing.
Neds lottery will likely be up and running by the end of the year given advertising plans during the racing season.
For now you can head to CrownLotto and create an account with CrownBet to buy tickets for the US Powerball and bet on sporting events all under the one account.